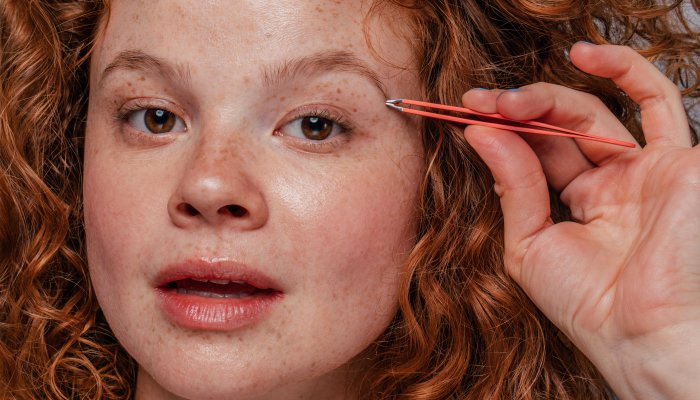 We'll say it again: Tending to over-plucked brows takes patience and gentle care. But while you're waiting for brand-new brow hairs to make their appearance, you can, of course, fill in sparser areas to even them out.   
First, says de la Garza, comb the brows upward to gain a sense of your eyebrow shape. Use a brow pencil (like his Precision Brow Pencil, which is infused with vitamin C—more antioxidants to protect the hairs from free radicals!) and use light, upward strokes to create wisps of hair in gappy areas. 
"Apply more color saturation to the tail and a blended front of the brow," he notes, but make sure to keep light pressure and start slow, building up intensity as necessary. And if you've filled in your brows too dark? "You can always use a clean spoolie to blend," he says. Finish with brow gel, if you please, to give the look some staying power.