Ahhh… the sweet taste of a new season is in the air and we're salivating over the spring produce we get to play with in the kitchen now. Think asparagus, artichoke, arugula, mint, peas, and radishes—there's so much to explore. But just because it's getting warmer doesn't mean we have to take one of our favorite meals off the menu. Enter: spring pasta recipes. Loaded with all the freshest green vegetables and herbs, these delicious recipes will make you feel just as good as they taste.
There's something about pasta in warm weather that gives us serious nostalgia for Italy. I think it's safe to say we're all feeling the travel bug after a year and a half cooped up in quarantine, but who says you need to get on an airplane to be transported to the Italian coastline? Why not book a ticket to the food capital of the world via your tastebuds.
If, like us, you're longing for an Italian jaunt, then head to the farmer's market this week and pack your pasta with all the incredible seasonal ingredients to make these 14 spring pasta recipes—then close your eyes and let your senses take you away. We'll see you there!
It was during Camille's first evening in Italy when she twirled a strand of perfectly al dente pasta and bit into the most perfect carbonara. Maybe it was the fact that she was sitting in a vineyard in Italy, or maybe it was actually the perfect spaghetti carbonara recipe passed down from the chef's Nonna, but she's been chasing those flavors ever since. And this is the recipe she concocted to replicate that magical pasta. And we recommend you make it with bucatini pasta—it looks like thick spaghetti from the outside, but the inside is hollow, meaning it fills up with sauce. Nope, you're not dreaming!
It was on a trip to the island of Capri when Camille first tasted the famous Caprese salad. The key to emulating the Italian version is to use the creamiest, most mouthwatering buffalo mozzarella you can find (try this one from Whole Foods). Now Caprese penne pasta is one of her go-to weeknight meals: it's bursting with our favorite fresh flavors and takes literally 10 minutes to prepare from start to finish. What's not to love? We're also obsessed with Half Baked Harvest's Caprese pesto pasta bake!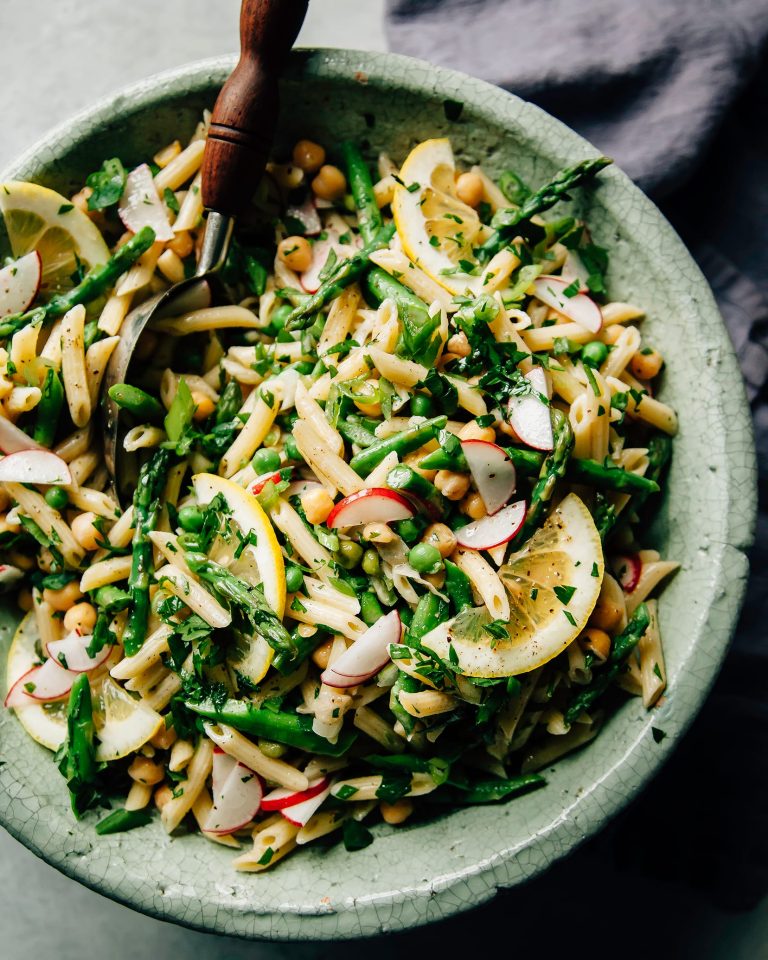 This deliciously easy vegan option is perfect for spring holiday gatherings because you can make it ahead of time. It's also loaded with in-season vegetables, chickpeas, and a lemon dressing. Spring pasta doesn't get much better than this.
It was at a weeklong "Bootcamp" at the Culinary Institute in Napa Valley where instructor Chef John Ash demo'd how to make the best pesto ever, and Camille has been using his tips ever since. The secret to taking your pesto flavor to the next level? First, blanching the herbs and garlic first before adding to the rest of the ingredients totally enhances the flavor and removes bitterness. And second, instead of sticking to the more traditional pine nuts and basil blend, mix it up with the herbs and nuts of your choice.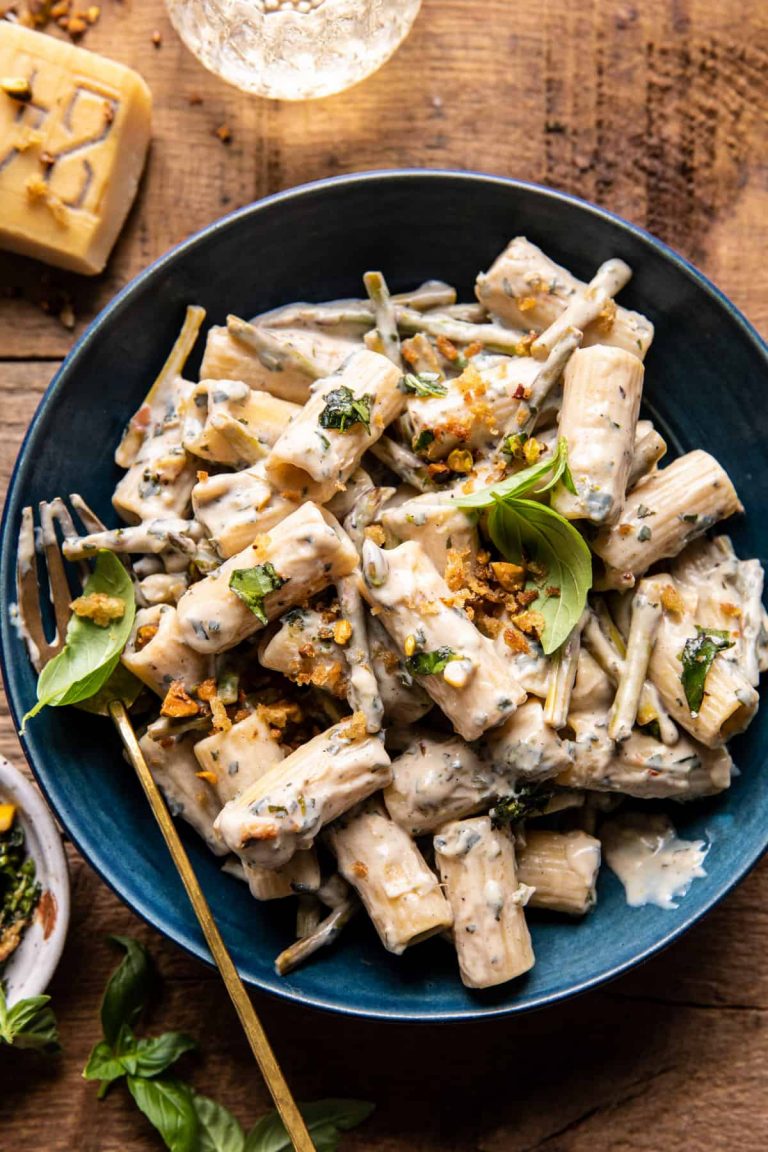 If you're looking for spring pasta recipes that double as comfort food then look no further than this garlicky, creamy, ricotta pasta with caramelized lemon and fresh basil. Finish it off with spicy breadcrumbs for a delicious crunch. It's the perfect easy spring dinner that's great any night of the week.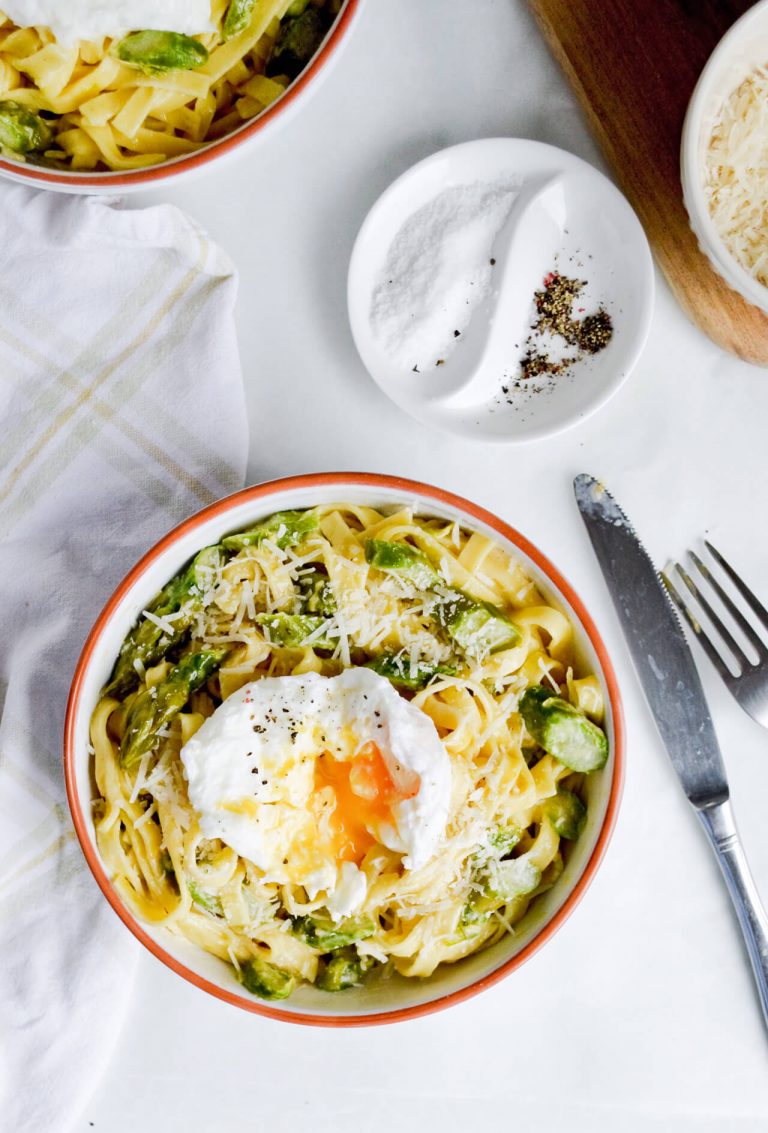 This is one of the easiest meals to throw together but according to Sugar Salted, it tastes like a hundred bucks. As you all know it's asparagus season and we don't know about you, but it's all we feel like eating right now. The trick with this recipe is to cook the asparagus first in a pot of salted water for about 10 minutes, remove it, and toss in the pasta. This allows for the pasta to absorb the asparagus water and thus enhance its flavor. Genius!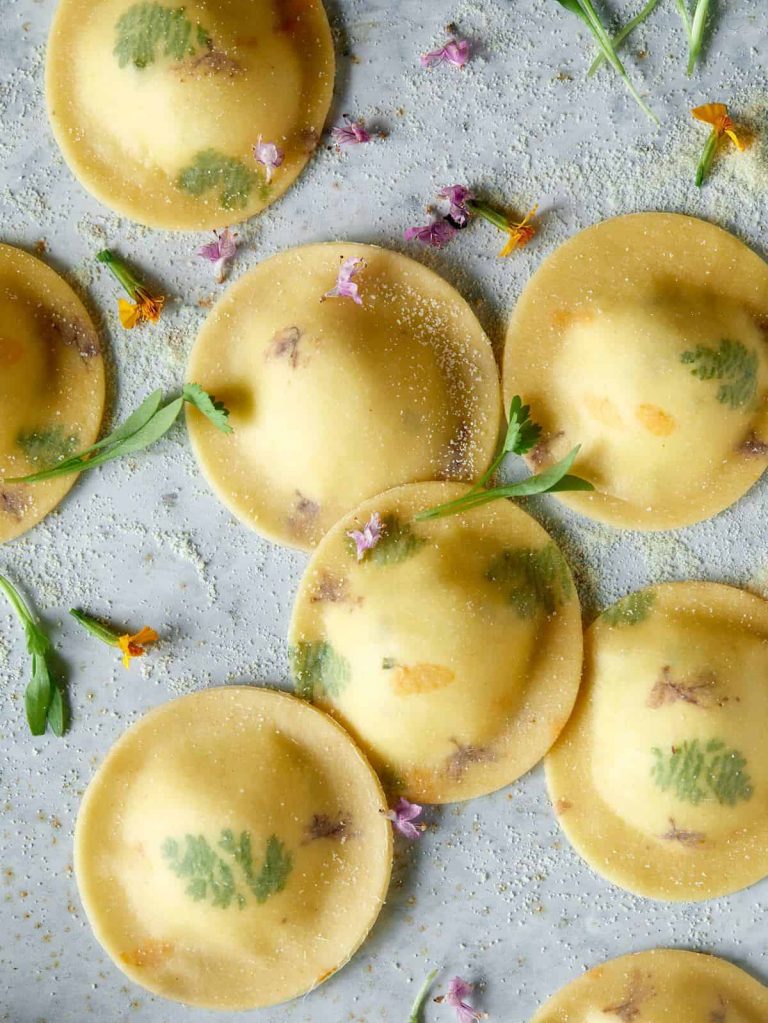 With the warmer weather comes intimate gatherings and we're all looking forward to that after a year in quarantine! While this beautiful ravioli does require a little more prep than the other spring pasta recipes on this list, we can say without a doubt that it's totally worth it (just to see your dinner guest's eyes light up at their beauty is enough for us).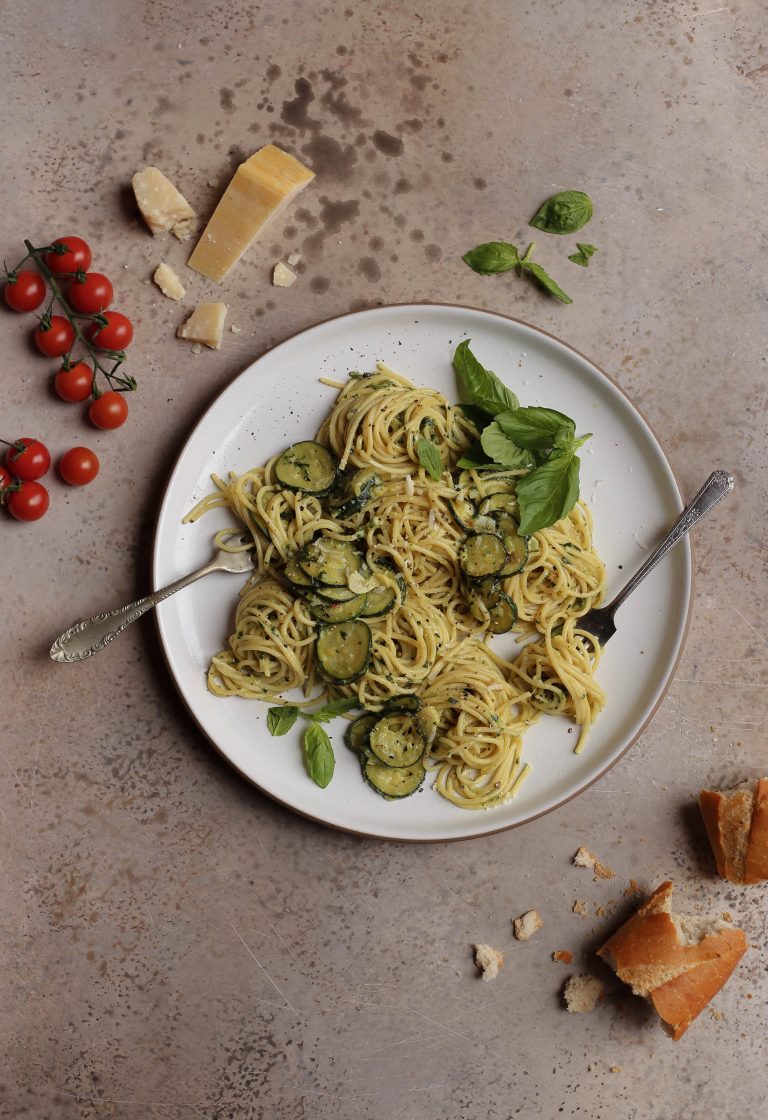 After watching Stanley Tucci's Searching for Italy, Suruchi was prompted to create her own version of the famous Apaghetti alla Nerano—and she did not disappoint. This pasta will transport you to the Amalfi Coast and beyond with its delicious coastal-inspired flavors—it's the next best thing until you can actually book a ticket there!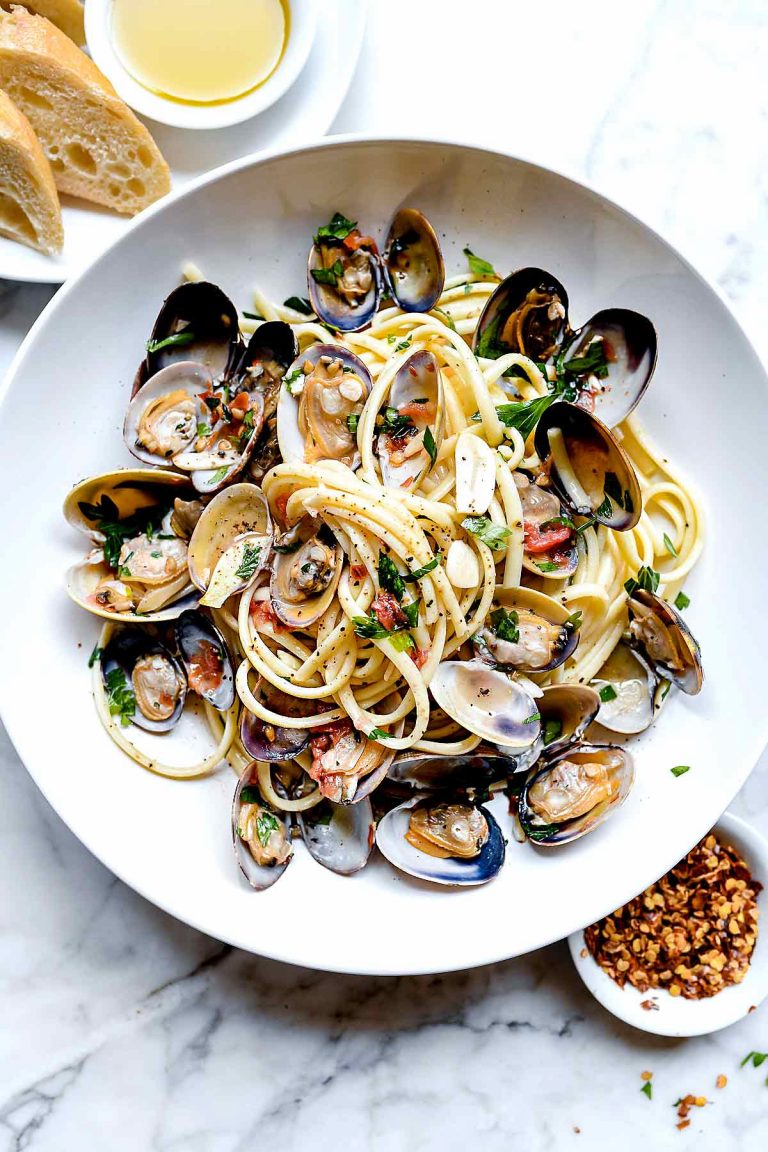 Linguine with fresh clams in a garlic white wine sauce is one of those dinners that sounds totally chic and fancy and you'd be right! But, truth be told, Foodie Crush says this pasta recipe is actually one of the easiest and budget-friendly Italian pasta recipes you can make. So what are you waiting for?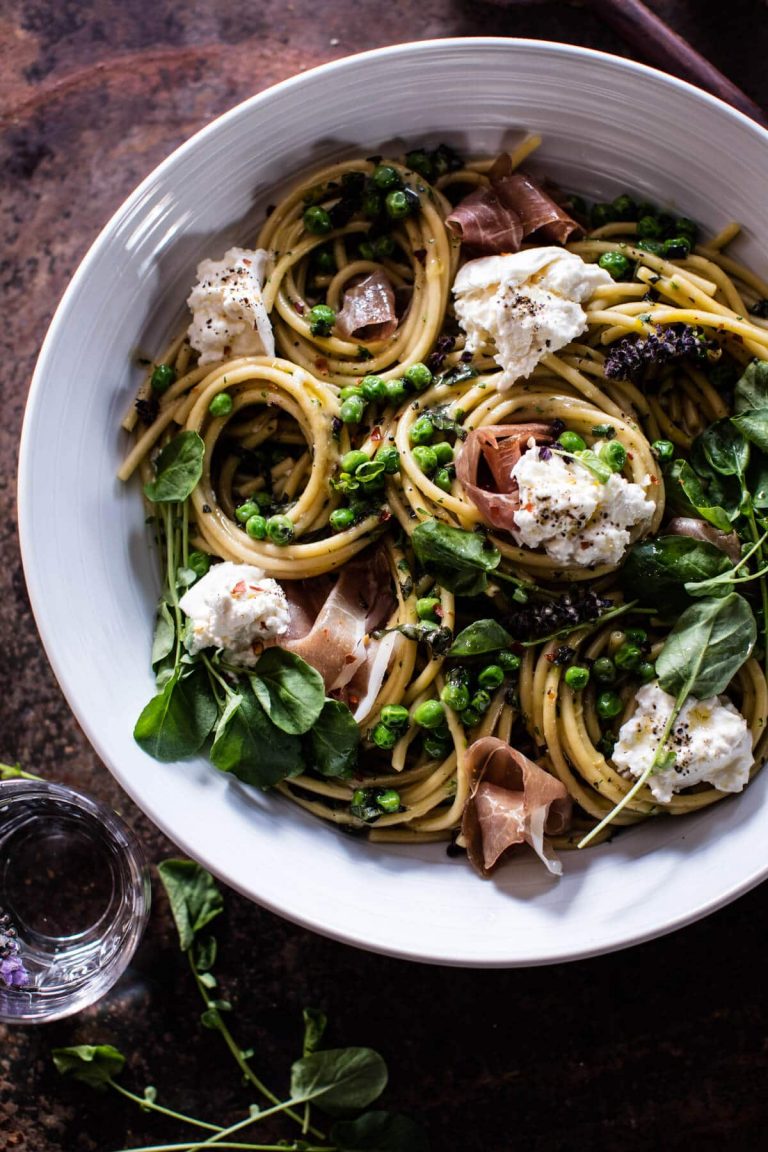 While we haven't really met a pasta we don't like, our favorite recipes are the simple, fast, and delicious ones. This recipe is all of those things but it's also on our list of top spring pasta recipes because it has four things we love: butter, burrata, fresh spring peas, watercress, and basil, and prosciutto (aka the ultimate accompaniment to almost all cheesy Italian dinners). We guarantee you'll eat it with your eyes first.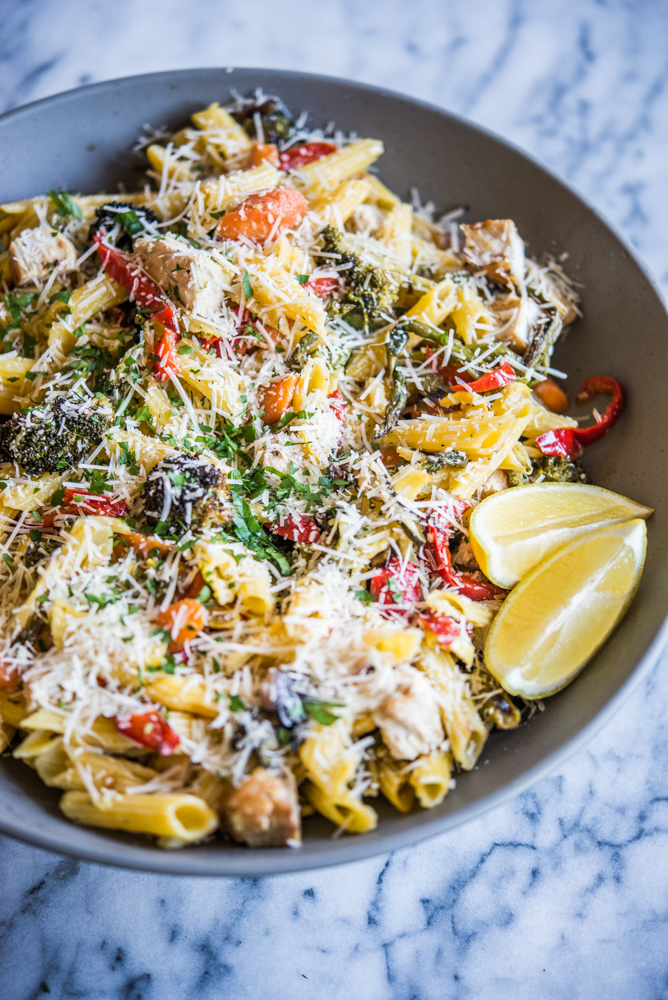 Loaded with fresh veggies, this gluten-free pasta primavera is a seriously satisfying meal with a healthy twist—perfect for springtime. The vegetables you include here can be totally seasonal (and completely up to your tastebuds). Simply mix, experiment, and have fun with the fantastic spring produce that's available right now.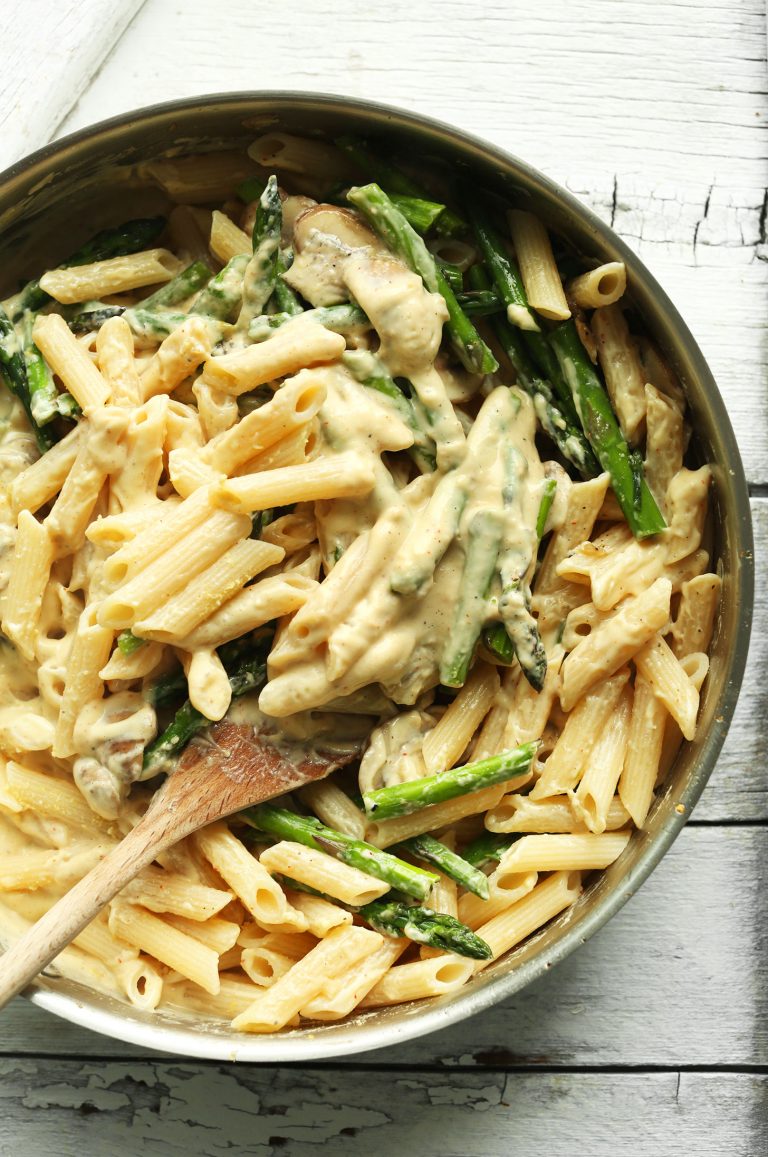 Using the vegan cream cheese from her best vegan gluten-free Mac 'n' Cheese recipe, this delightful spring pasta recipe has all the flavors of the season with a carby, comforty twist. Oh, and it takes just 30 minutes to make from start to finish. Have we convinced you yet?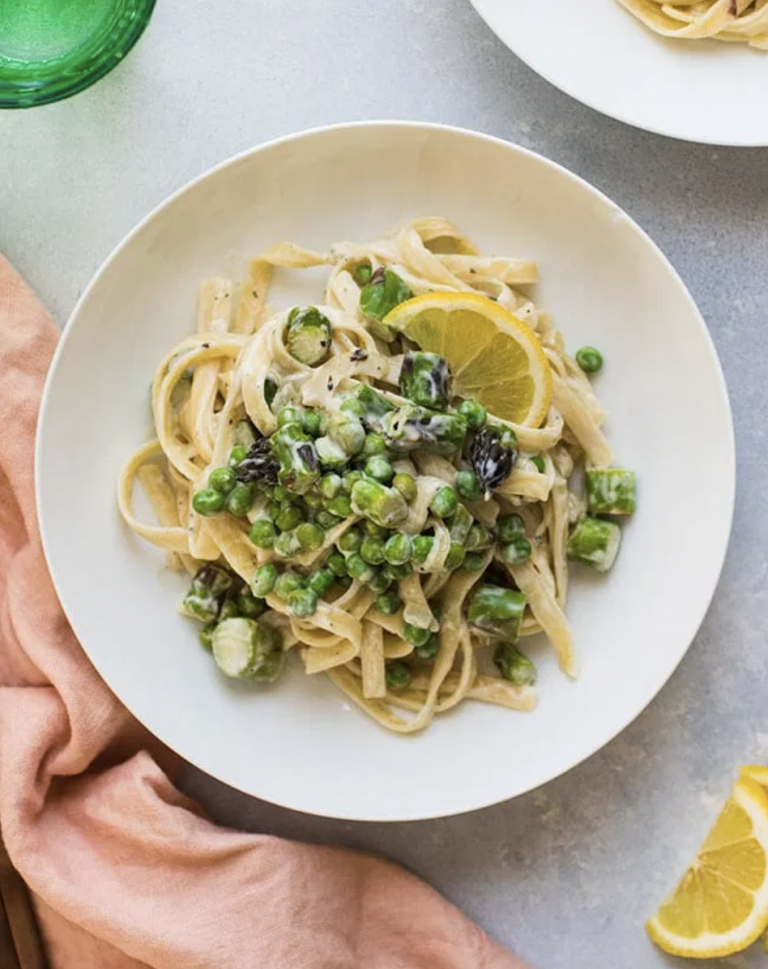 Meet the new favorite hybrid pasta recipe. A cross between a rich fettuccine alfredo sauce and a veggie-forward pasta primavera, this easy fettuccine pasta is loaded with spring veggies (think asparagus, onion, and peas with herbs) in a light and creamy lemon goat cheese sauce.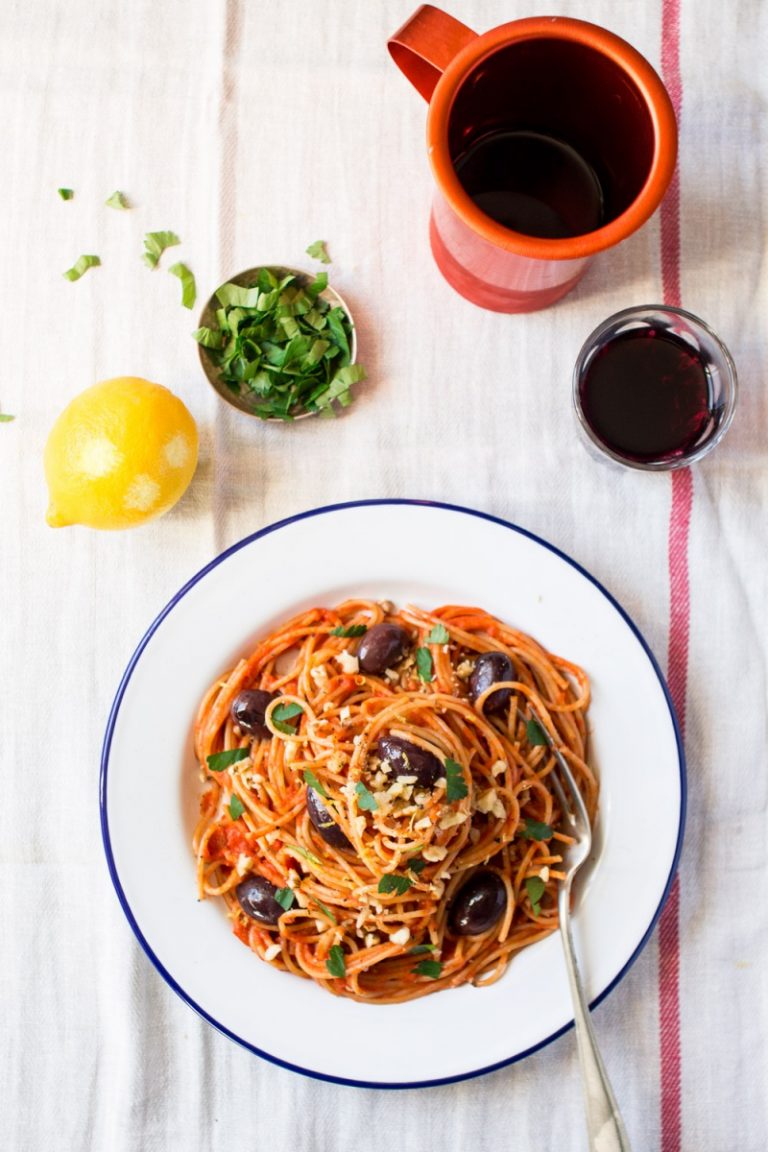 Yes, this vegan tomato sauce is easy but it's anything but basic. It's proof that you really don't need to spend hours in the kitchen to whip up a delicious meal either. This calls for fresh (or dry) spring herbs like oregano, basil, and parsley with a little bit of onion fried with garlic. If you want to level up, use freshly sweet, sun-ripened tomatoes of the season but canned tomatoes will also do the trick in a pinch.