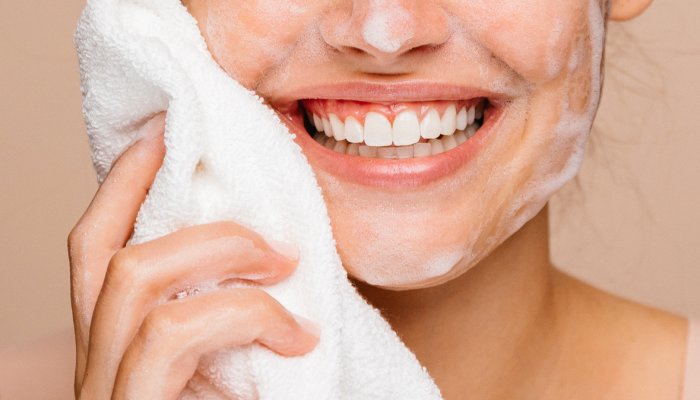 You may be concerned with how often you should be washing your face (the answer is: It depends and everyone is different. For more info, check out our guide), but you should also be concerned with how long you do so. 
"The third mistake is that you're not cleansing your face long enough," says Stephens. "Sing or play your favorite song up until the hook." While each song is different, this fun trick will likely get you in the ~30 second time frame that skin care experts recommend. 
On a particle sense: This marker will ensure that you're getting off makeup, grime, and any particulate matter that settled on the skin that day. It's also ample enough time to make sure you're hitting every area of your skin, so each zone gets enough attention. Plus, it means you're really working your skin, massaging on the cleanser, and allowing yourself to be in the moment. 
Perhaps this leaves the last question: What should you be washing your face with? Well, check out our favorite clean and natural face washes for your new go-to.