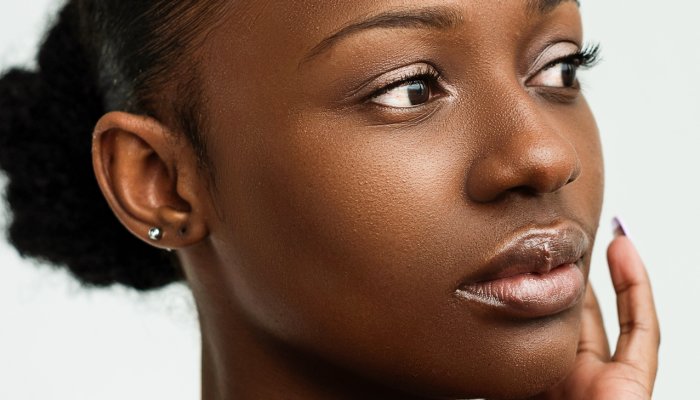 Boundaries are the firm no's in our lives—they teach others how to treat us. First, know that you can express your boundaries gracefully: Try statements like, "My beauty decisions are private," or, "I already have professionals I consult for this, so I'd like to spend our limited time together on more productive and meaningful topics," or simply, "This isn't up for discussion." 
Should this boundary be violated, you could remind this person "I've already said I do not wish to speak about this topic" and enforce a consequence (like exiting the conversation) if they keep pushing. 
You could also turn the tables, with statements like "I don't tell you how to spend your money or your time; would you like me to start doing that?" Or even turn it into a light joke: "Interesting how you feel this need to fawn over my looks."
When you're asserting these boundaries, know that some people will accuse you of being sensitive or difficult, or that this will make it hard for you to have future interactions again. These are the people that licensed psychotherapist Terri Cole, LCSW, describes as "boundary destroyers" in her book Boundary Boss and take this as a litmus test on whom to cull from your life for more peace of mind.