If you've never had the chance to dine at Malibu Farm, add it to your bucket list. It's been one of my go-to restaurants for a healthy, delicious meal for as long as I have spent time in California. One of my favorite parts about the menu is that I don't have a 'usual' order. Every time I go, a different menu item catches my eye and I can't wait until the day that I can say I've tried them all. One of my all-time favorites? This vegan chopped salad that's bursting with color and seasonal flavor. It's included in Helene Henderson's new cookbook, Malibu Farm Sunrise to Sunset,  and she whipped it up as part of the menu at our Malibu Farm Dinner Party at Helene's house. Get the other recipes and read the full story here!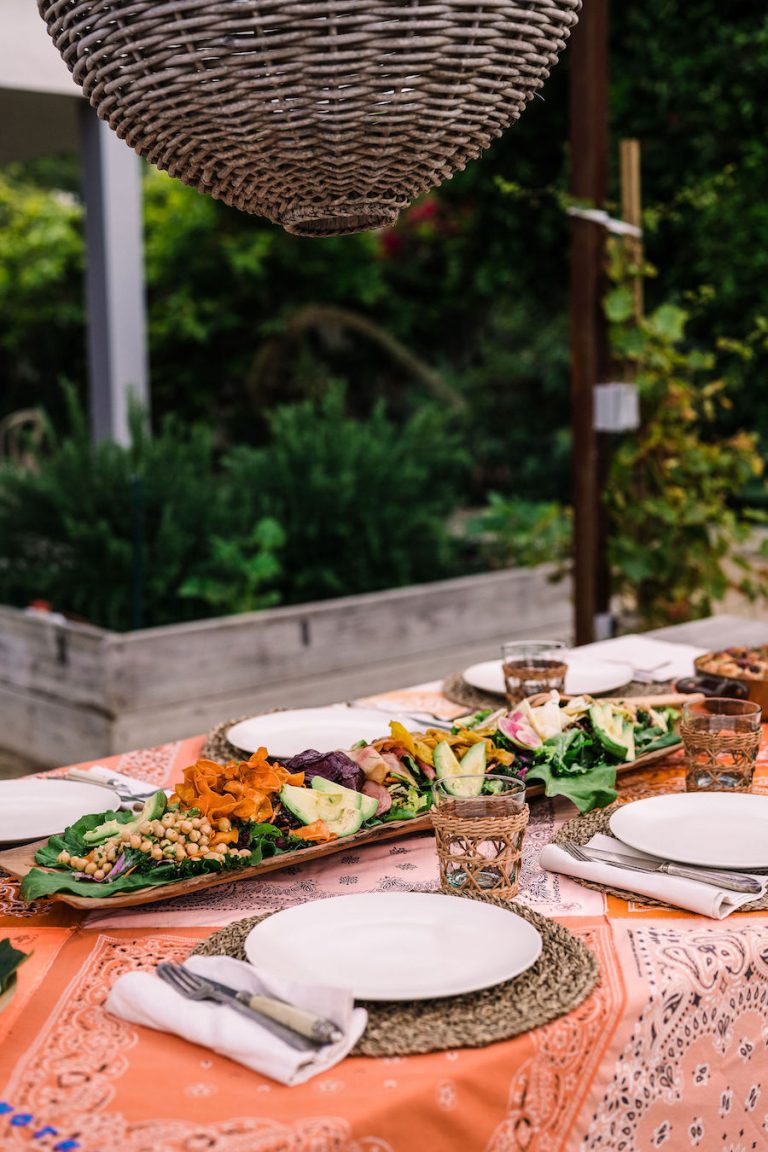 Says author/chef Helene Henderson:
"The original cafe menu has barely changed since the opening of the pop-up in September 2013. Those dishes worked. There was never a reason to change the menu, with the exception of one dish: the chop salad.
The original menu had a classic chop salad with cheese, meat, and garbanzo beans. It was and is a delicious salad, but customers kept trying to modify it with more vegetables, asking for vegetables we did not have available.
We experimented with several different vegetables and finally settled on squash, which is sweet, and marinated beets, which are acidic, for our perfect combo. And better yet, both are available year-round. The new vegan salad was a winner. However, guests often add grilled chicken, fish, or steak to the "vegan" salad!"
Scroll on for the recipe for this colorful vegan chopped salad…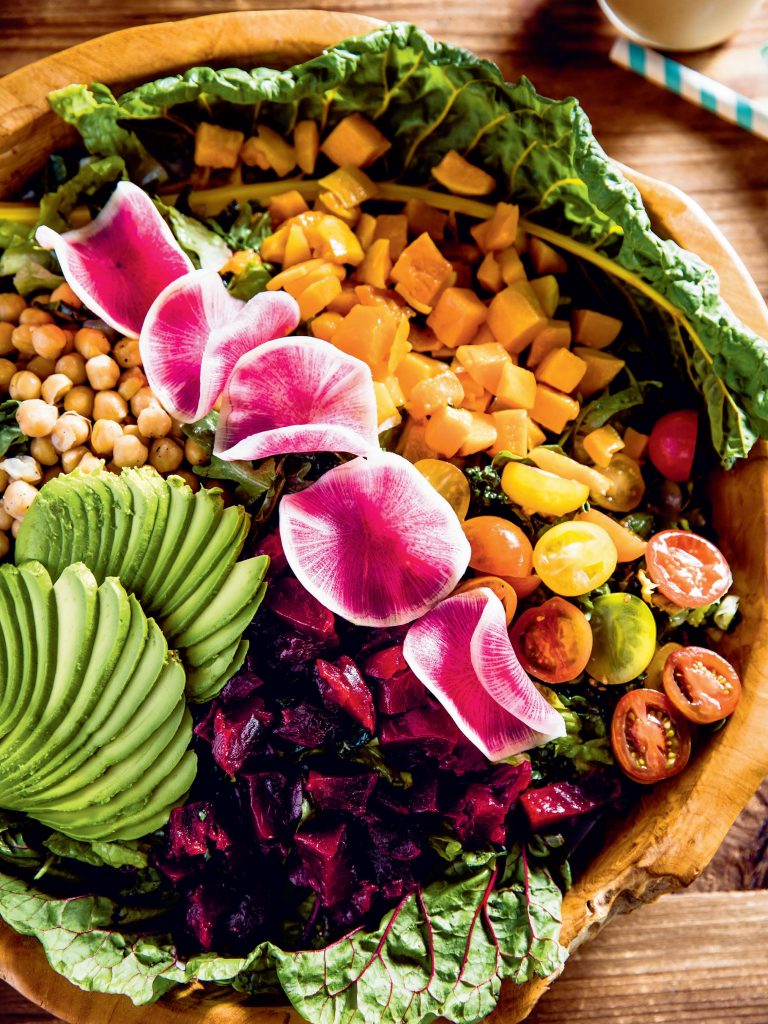 Reprinted from Malibu Farm Sunrise to Sunset by Helene Henderson. Copyright © 2021 by Helene Henderson. Published by Clarkson Potter, an imprint of Random House, a division of Penguin Random House LLC.
Photographs copyright © 2021 by Erin Kunkel